Reporting Fraud
Considering becoming a whistleblower?
We all have a patriotic duty to report government fraud and abuse. If you suspect that fraud may be occurring at your workplace, please contact us to report it. StopFraudNOW was founded to help ordinary people like you who just want to do the right thing. Our process is efficient and effective:
YOU…
Confidentially confer with our team of specialists and investigators
Provide details explaining how the company is committing fraud
WE…
Investigate and collect documents, files, emails, and evidence
Vet your claim while protecting your privacy
Doing the right thing has its own rewards.
Taking part in exposing and punishing the companies and individuals committing fraud is reward in itself. Aligned with a winning team, whistleblowers can also share in the reward with a percentage of the money recovered by the government as a result of their false claim lawsuit. In many cases, the government will even recover up to three times the amount of money it lost as a result of claims fraud.
MISREPRESENTATION OF PATIENT DATA – POPULATIONS
Billing inaccuracies and false claims involving patients in nursing homes
Doing the right things can be stressful.
Relators take personal and professional risks when they blow the whistle on fraud. While we will protect your privacy, the government also has whistleblower protection programs for claims associated with the False Claims Act and the Dodd-Frank Act as well as with the Internal Revenue Service to mitigate inherent risks. These programs protect the whistleblower against being discharged, demoted, suspended, threatened, harassed, or in any other manner discriminated against in the terms and conditions of employment.
Types of Fraud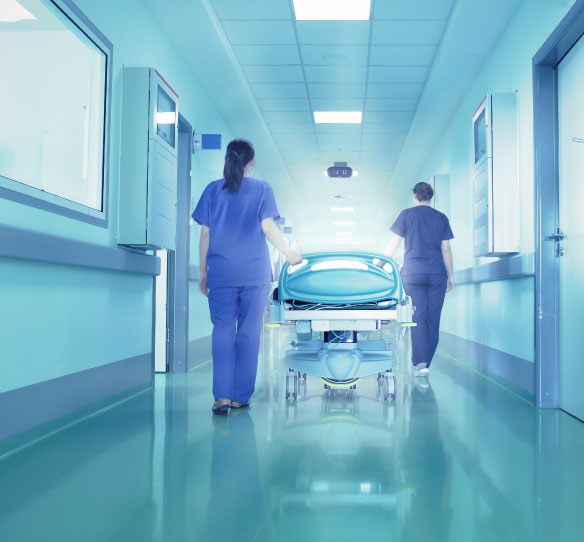 Help us fight healthcare fraud.
Fraud and abuse costs Medicaid, Medicare and taxpayers about $120 billion per year – almost 10% of total government Medicaid and Medicare spending.
To fight this rampant fraud, the qui tam lawsuits under the False Claims Act have been used to recover billions of dollars fraudulently taken from Medicare, Medicaid, and TRICARE by healthcare schemes including:
Medicaid/Medicare Fraudulent Billing
Pharmaceutical Fraud
Treatment Issues
Misrepresentation of Credentials
Billing for services not provided
Upcoding or Improper Coding of Goods and Services
Bundling and Unbundling Procedures
Misrepresentation of Patient Date – Populations
Billing Cap Services
MEDICAID/MEDICARE FRAUDULENT BILLING QUI TAM CASES
Total Neglect or Failure to Provide Services – Submitting claims for services that were not provided
Worthless Services – services that are so deficient that there was no medical value.
Inadequate Services – denying tests or services at facilities that are paid on a per diem basis
Standard of Care – healthcare provider fails to meet required quality of care standards
Aggressive Treatment – ordering unnecessary medical tests and medical services
Misrepresenting the credentials of the person who provided healthcare services
UPCODING OR IMPROPER CODING OF GOODS AND SERVICES
Incorrectly coding healthcare services to be reimbursed at a higher rate
BUNDLING AND UNBUNDLING PROCEDURES
Doubling Medicare reimbursements by submitting the same procedure under both bundled and unbundled service claims
MISREPRESENTATION OF PATIENT DATA – POPULATIONS
Billing inaccuracies and false claims involving patients in nursing homes
PHARMACEUTICAL FRAUD
Off-label marketing promoting prescription drugs for uses not approved by the FDA
Bribing or paying kickbacks to obtain business and referrals
Sale of adulterated medications — low quality, dangerously made, or harmful drugs
COLLUSIVE BIDDING
Collusion to secure government contracts